The other morning..
Not a real good idea to hop off and take a snap in pitch dark fog.
So, I stayed over in the beans after rescuing my
Moon P i e
...in case I had to walk on in for coffee.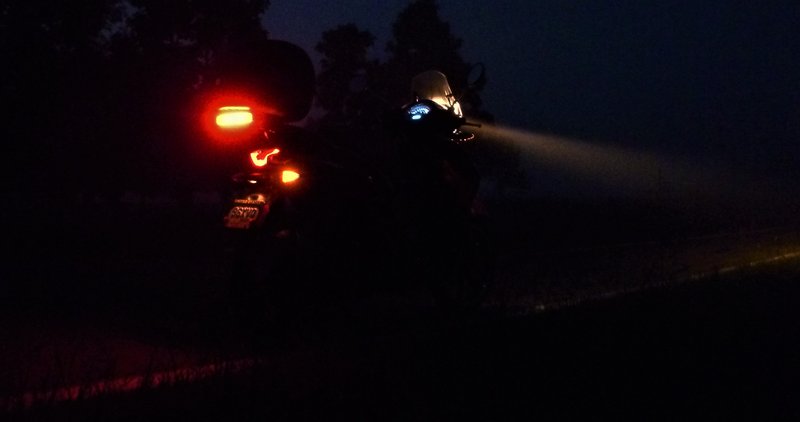 Coming home it was spread around.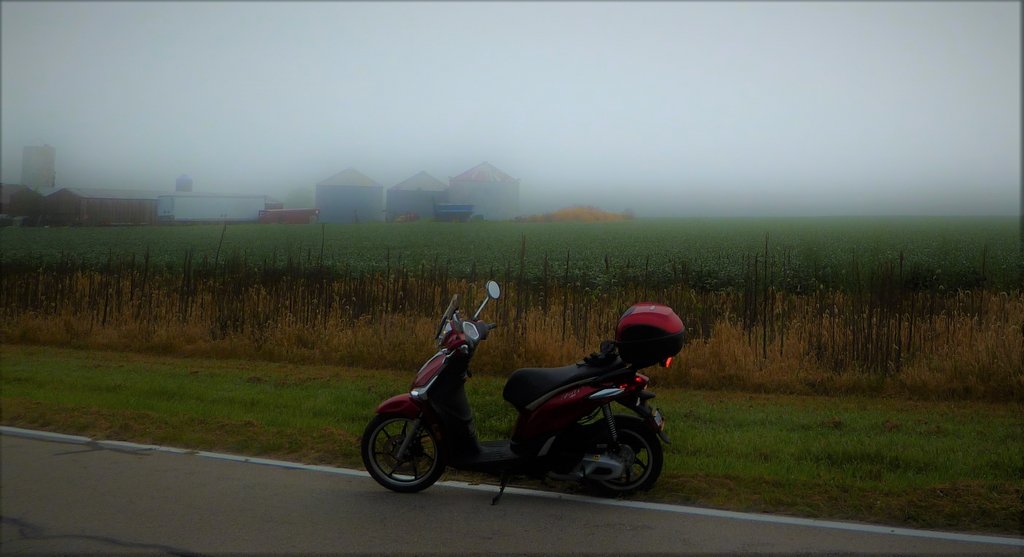 That's the sun....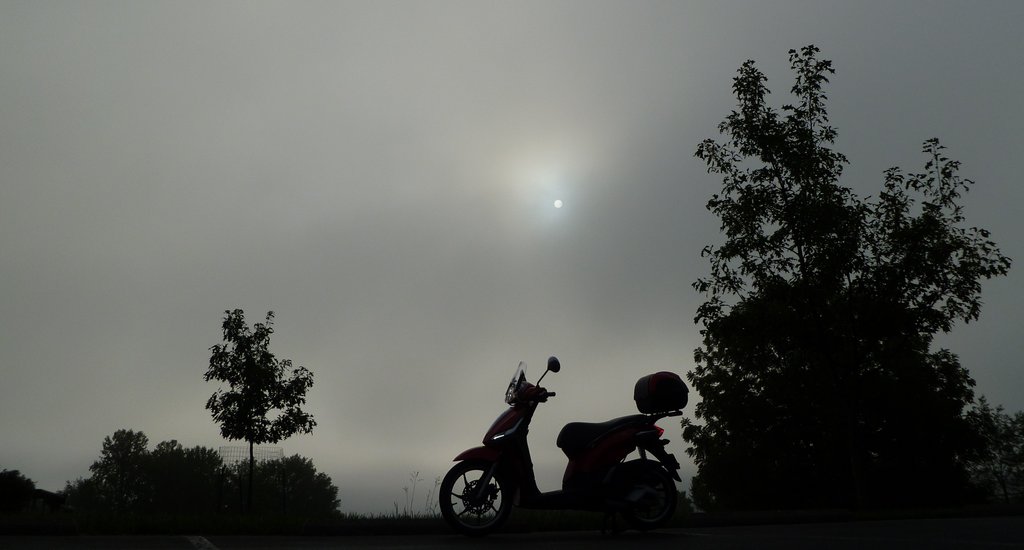 O.S.